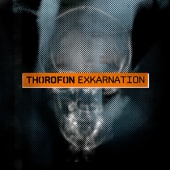 Thorofon
Excarnation
Label: Ant Zen
Genre: Industrial / Post Industrial / Experimental
Availability
CD €14.49

Dispatched within 5-10 working days
thorofon was founded in 1995, and soon developed an own easy-to-recognize style of the industrial music genre. their prolific career in the international post-industrial scene began with their first album 'maximum punishment solutions' back in 1997, followed by three full length and several ep releases on cd, vinyl and cassette format until the project ended up nine years later. in 2010 thorofon announced to return and performed highly regarded live actions in germany, austria and switzerland. the most recent concert took place at maschinenfest 2011 in oberhausen where they presented 'exkarnation' for the first time in front of an audience.
with this album thorofon strike a new musical path oriented to renovate the artistic and musical tradition of legendary artists like cabaret voltaire, throbbing gristle, portion control and spk whose 'flesh and steel' is brilliantly covered. 'exkarnation' holds recent compositions with significant references to classic industrial, minimal electro and angst pop realized with today's production skills. economical, repetitive sequences encounter analogue beatbox grooves, enthralling electronic surfaces and well-considered voice and sampling treatments generate hypnotic, intoxicating atmospheres on a superior level.
based on the subjects of defleshing and the separation of soul and body, 'exkarnation', aurally permutes the project's recent artistic state. after their flesh figuratively has been removed half a decade ago, they return to apply new substance showing the upgraded status reached by thorofon.