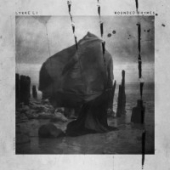 Li Lykke
Wounded Rhymes
Label: Atlantic
Genre: Rock / Pop
Availability
CD €17.49

Dispatched within 5-10 working days
Stockholm's Lykke Li is set to release her highly-anticipated sophomore album, Wounded Rhymes, on her label LL Recordings in association with Atlantic on 28th February. Produced by Bjorn Yttling of Peter, Bjorn & John and recorded in Stockholm, Wounded Rhymes is the follow up to Lykke Li's critically-acclaimed debut, Youth Novels.

As one of 2008's most talked-about albums, Youth Novels - a postmodern pop masterpiece combining elements of folk music, hip hop, singer/songwriter confessionals and more - established Lykke Li Zachrisson as a true innovator of melody and style.

Wounded Rhymes, is one of the most tremendous records you will hear in 2011. Channeling the demise of The Shangri-La's Leader of the Pack, women under the influence, ladies and gentlemen of the canyon, a Kung-fu Marianne Faithful, and an armed Nancy Sinatra on peyote, Lykke Li has created a ten song album that sounds like no other. The record is packed full of pounding, voodoo drums, girl group gang vocals, sparkling guitar lines, woozy keyboards, love unrequited, hope reignited and her own very powerful voice, sounding bigger and bolder than ever before.