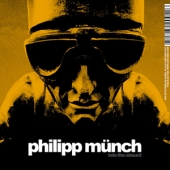 Munch Philipp
Into The Absurd
Label: Ant Zen
Genre: Industrial / Post Industrial / Experimental
Availability
CD €14.49

Dispatched within 5-10 working days
written and produced by philipp münch
recorded between 2008 and 2010 at bielewelt
with occasional help by babsi teichner and tim kniep
artwar by salt
philipp münch has worked as an active musician since the beginning of the 90s and has formed countless projects covering all facets of electronic music like ars moriendi, the incredible three, monokrom and synapscape. during the last two years he has recorded the first album to be released under his full name: into the absurd.
the sound design shown here certainly contains repetition, but intelligent and well thought out repetition. a masterful demonstration of minimalism and animalism initially designed to rethink the boundaries of popular music and influenced by pioneering groups of the british industrial music scene in the mid 70's, such as throbbing gristle, cabaret voltaire and clock dva. these artists were the genesis of the sound that legions of followers would mutate in a myriad of directions into genres that you know and love. pulsing drones, dark ambient soundscapes, analog style drum machines, hard dark synth lines and monotonous bass loops distorted to the point where it borders on harsh noise. these sounds merge together with treated voices and samples. occasional distortion gives the music a rough edge, but elements of beauty are also expressed within the landscape philipp paints.
this album will take you to amazing places. play it in the dark, or set your analog television between channels and watch the static while listening.