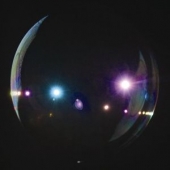 Simian Mobile Disco
Temporary Pleasure
Label: Wichita
Genre: Electro / Electro-Rock
Availability
CD €6.99 Nice Price

In Stock
Simian Mobile Disco release a brand-new album 'Temporary Pleasure' through Wichita Recordings on the 17th August 2009.
The album will be preceded by the single 'Audacity Of Huge' on the 3rd August 2009. 'Audacity Of Huge' features vocals from Chris Keating from the critically acclaimed Yeasayer.

'Temporary Pleasure' was recorded at the bands studio in east London throughout 2008 and 2009, when the band weren't busy touring their live show, DJing and producing. As well as representing the best of UK dance music the record contains some staggering pop anthems, featuring vocal contributions from the likes of Beth Ditto and Alexis Taylor.
TRACKLISTING:
1) Cream Dream (featuring Gruff Rhys)
2) Audacity of Huge (featuring Chris Keating)
3) 10000 Horses Can't Be Wrong
4) Cruel Intentions (featuring Beth Ditto)
5) Off The Map (featuring Jamie Lidell)
6) Synthesise
7) Bad Blood (featuring Alexis Taylor)
8) Turn Up The Dial (featuring Young Fathers)
9) Ambulance
10) Pinball (featuring Telepathe)