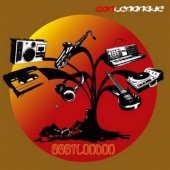 Zen Lemonade
Babylondon
Label: Electronic Soundscapes
Genre: Electronica / Ambient / Experimental
Bali based duo Gus Till and Cozi are presenting their first full length space tech dub album, on Electronic Soundscapes.
Known for their high quality production standards and from releases through Dragonfly and Liquid Sound Design they are now returning with their most alternative album up to date.
Exotic contemporary tribal dub with a twisted edge of future digital production groundbreaking techniques, which cut through the norm and open up a new direction in the evolvement of electronic music.
A unique blend which will please even the most demanding fans worldwide.