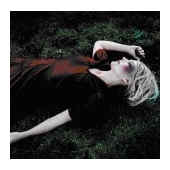 Our Broken Garden
When Your Blackening Shows
Label: Bella Union
Genre: Rock / Pop
Following the release of the "Lost Sailor" EP, Our Broken Garden now unveil their mesmerizing debut album, the intriguingly-titled "When Your Blackening Shows". Our Broken Garden consist of three people, vocalist and songwriter Anna Bronsted and her friends Søren Bigum (guitar / keyboards) and Moogie Johnson (bass)

In late summer of 2006 Anna found a hidden paradise amongst the hills, forests, and lakes in Denmark. There she moved into an old abandoned village school, and it was here that she began to write the songs for Our Broken Garden's debut album, songs which documented the subconscious side of human nature, songs which explored darkness and light.

Moogie Johnson and Søren Bigum soon joined in, and this lucky "trinity" together began producing the album. More friends would also contribute to the recording. Poul Terkildsen rolls on his drums, there is the piano virtuoso Palle Hjort, the fantastic songwriter and songbird housemate Lise Westzynthius, Robert Karlsson on strings, and many others…

After six months of recording the album was complete. It was at this point that following a chance encounter Anna was offered a boat trip across the Atlantic with two sailors she met via her friends. Without knowing what it would be like to be in the open sea on a 31ft sailboat, she readily agreed. At the same time as the boat set sail her friend Ian Caple started mixing the music. It was at this point that Anna began to think that her subconscious had perhaps played a trick on her. The lyrics she had written a year ago were immersed in powerful water symbols, and now she had thrown herself out to the open sea to travel 7000 kilometres. When the boat arrived in Rio de Janeiro two months later the album had been mixed and was complete.

Atmospheric and hypnotic, Our Broken Garden mix handmade electric sounds with organic instrumentation to create a deeply graceful, down-tempo style of music, with Anna's angelic vocals as the focal point.