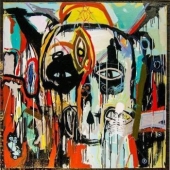 Various Artists
The Reverb Conspiracy Volume 4
Label: Fuzz Club
Genre: Rock / Pop
Availability
LP x2 €22.99

Out of Stock
Reverb Conspiracy Vol. 4 is a collection of 12 tracks from some of the best in Europe's unfathomably fruitful psych scene – offering a plethora of gems of the rock and roll, kraut, shoegaze, folk and garage-rock variety, and just about everything in-between. The highlights of the record include the dark, discordant 'krautgaze' of My Invisible Friend, the mammoth 15 minute spaced-out jam from Giobia, the ominous and mind-altering Ulrika Spacek and the kaleidoscopic splendor of Josefin Ohrn + The Liberation. Volume 4 also boasts immersive cuts from the likes of The Madcaps, Soft Walls, Pretty Lightning, The Oscillation and Fuzz Club's own otherworldly psych juggernauts TAU, 10000 Russos, The Orange Revival and Throw Down Bones – each and every track is a piece of experimental sonic mastery in its own unique and distinct right.
Limited to 1000 copies on double coloured vinyl and double CD.
A1. Tau – Trickster A2. 10 000 Russos – UsVsUs A3. Soft Walls - Never Come Back Again A4. The Madcaps - Moon Night B1. Orange Revival – Carolyn B2. Pretty Lightning - Graveyard Howls B3. Throw Down Bones - Our Home The Holy Mountain
C1. Josefin Ohren – Dunes C2. Giobia - Sun Spectre D1. Ulrika Spacek - Beta Male D2. The Oscillation - Kissing The Sun D3. My Invisible Friend – Endless.