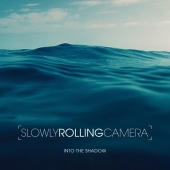 Slowly Rolling Camera
Into The Shadow
Label: Edition Records
Genre: Freestyle / Nu Jazz / Funk / Afro
Slowly Rolling Camera
DIONNE BENNETT lyrics, vocals
DERI ROBERTS producer, sound design
DAVE STAPLETON fender rhodes, synths
ELLIOT BENNETT drums
Musicians
STUART McCALLUM guitar
BEN WAGHORN saxophone
AIDAN THORNE double bass
'Powerful and emotive, dramatic and progressive. Slowly Rolling Camera have been the find of 2014′. SHROPSHIRE STAR
'Into The Shadow' continues to push the musical boundaries and there can only be excitement at where this young, immensely talented outfit can go next'. JAZZ CHILL
Tracklisting
1. River's End
2. Into the Shadow
3. Anne
4. Riga
About
Slowly Rolling Camera formed in Cardiff in 2013 and brought together four wildly talented musicians from diverse backgrounds. The result was a captivating hybrid of these influences: trip hop, jazz, soul, electronic music fused into a new and unique soundscape. The product was their eponymous album, released on Edition Records in February 2014 and received ecstatically by press (including the Guardian and Stern Magazine) and audiences alike.
Live, they've proved a phenomenon, wowing audiences from Cardiff to Hamburg and at high profile festivals including Umea Jazz Festival (SE), Love Supreme (UK), London Jazz Festival (UK) and Reeperbahn Festival (DE).
SRC have spent 2014 honing their music on the road and have recently returned to the studio to record a bold and striking four track EP, Into The Shadow, for release on 10th November 2014. Into The Shadow sees the band deepen and further develop their sound, integrating lush electronic soundscapes, emotive melodies, shifts in dynamic and pace. With Elliot Bennett's virtuosic, robust groove and Robert's exemplary production techniques, it provides the perfect setting for the captivating, soulful voice of Dionne Bennett to impressively mould her lyrics around the musical arrangement.
In order to capture the spirit and energy of the band the EP was written and recorded in only three months. Employing the creative spirit and boundless energies of Mancunian master guitarist Stuart McCallum (Cinematic Orchestra), Bristol based Ben Waghorn on sax and Aidan Thorne, Cardiff's top double bassist, Slowly Rolling Camera's new recording has a big sound and big ambitions to match.
The suite-like opener River's End, a song about asking for forgiveness, introduces a powerful and emotive ambience from the off. The title track, with its gloriously empowering crescendo, takes the power of love in transforming loneliness via the sweet sound of the string arrangements. Anne leads us through hope to regret with a beautifully raw and emotive stripped down arrangement featuring Fender Rhodes and Bennett's intimate vocal set against a wall of strings and choral voices. The final track, Riga, forms a satisfying conclusion, its odd time signatures, shifting patterns, beats, grooves and moods defining everything that's great about this band: bold, brave, experimental but with deep soul.
These four tracks confirm that SRC's promise is no transient thing and indicates progression on a steep curve. 'Into The Shadow' continues to push the musical boundaries and there can only be excitement at where this young, immensely talented outfit can go next. But they remain rooted, however vaunting the ambition. As the band say: "If it moves you, it's just good music".
Additional Musicians
VERNERI POHJOLA trumpet
MATT ROBERTSON synth programming
KATY ROWE violin
VICTORIA STAPLETON violin
TANWEN EVANS violin
NIAMH FERRIS viola
BERNARD KANE viola
ABIGAIL BLACKMAN cello
BEATRICE NEWMAN cello
Credits
Music by Dave Stapleton and Dionne Bennett
Lyrics by Dionne Bennett
Additional music by Elliot Bennett and Deri Roberts
Produced by Deri Roberts
Executive producer: Dave Stapleton
Recorded by Andy Allan and Deri Roberts at Queens Road Studios, Bridgend and DER Studios, Barry in August and September 2014
Mixed by Andy Allan at Queens Road Studios, Bridgend in September 2014
Mastered by Donal Whelan at Hafod Mastering, South Wales on 1st October 2014
Artwork photography by Martin Johansson
Artwork design by Darren Rumney