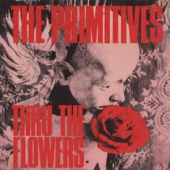 Primitives
Thru The Flowers
Label: Optic Nerve
Genre: 80s Wave / Rock / Pop / Punk
Availability
7" €11.99

Dispatched within 5-10 working days
Part of The Optic Sevens 2.0 Reissue Series

Limited to 1000 copies Colour Vinyl

Includes postcard and poster

This is the original version of Thru The Flowers that was released in 1986 on Lazy (LAZY001) and not the re-recorded version.

Previously only available as a 12" .

All 4 tracks appear for the first time here as a 7" single

Pink splatter vinyl.