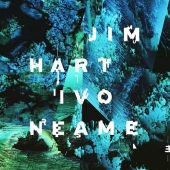 Hart Jim & Neame Ivo
Multiverse
Label: Edition Records
Genre: Jazz / Avant Garde
Availability
CD Digi / Cardboard €15.99

In Stock
Pianist Ivo Neame and vibraphonist & drummer Jim Hart take their duo project to the next level with an astonishing and multifaceted new album.

Over the last 15 years, both celebrated musicians have developed and grown formidable profiles and reputations as some of the most inventive and leading instrumentalists of their generation in Europe.

With collaborations in a myriad of different projects, Ivo Neame and Jim Hart have played in an acoustic duo on and off since they first met. With their debut release as a duo in March 2020, they have created an album that, with 2 and a half years in the making, showcases the musical brilliance and skill of both musicians as multi-instrumentalists to a new level.