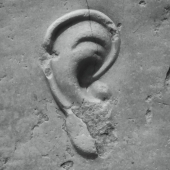 Friedl Reinhold
Music For Piano ...
Label: Holotype Editions
Genre: Jazz / Avant Garde
Availability
LP €14.49

Dispatched within 5-10 working days
Zeitkratzer's boss revisits the piano guts some years after his much acclaimed and genre-defying album Inside Piano (2011). While Friedl's first solo album defined the practice of playing on the strings of a grand piano and revealed the source of sounds we couldn't identify on some of Zeitkratzer's recordings, Music For Piano, ... Spring/Flower/Cracker/Stream, brings concrete and quasi electroacoustic sounds together with clearly articulated piano notes. In the enigmatically titled Music For Piano, ... Spring/Flower/Cracker/Stream, Reinhold Friedl moves freely from plain motifs, to walls of noise and from screeching sounds to pure tones, while keeping strong compositional structures and transparent musical forms.

A truly beautiful and ear-pleasing record that unashamedly shows the composer's and performer's love for the piano.