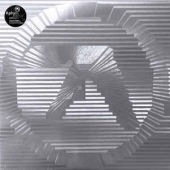 Aphex Twin
Collapse Ep
Label: Warp
Genre: Electronica / Ambient / Experimental
Limited edition in a "Procédé Heliophore" silver foil sleeve.

After a week of teasing, extreme fan and media excitement and anticipation around the world, Aphex Twin is back with his first widely available release since 2016's Cheetah EP.

The Collapse EP was announced with the premiere of T69 Collapse and an official video by frequent collaborator Weirdcore. The Collapse EP is 5 tracks of hyper-edited electronics cut through with trademark Aphex Twin acid with echoes of footwork and some serious bass rumblings.