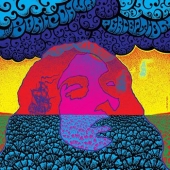 Sonic Dawn
Perception (Sonic Dawn)
Rock / Pop
Availability: Usually dispatched within 5-10 working days.
PERCEPTION is the debut album of the psychedelic group, The Sonic Dawn, from Copenhagen. Originally released in 2015, Perception has never sounded better. With its analogue remaster and fresh cut, straight out of Abbey Road Studios, we bring an audiophile experience to all fans of psychedelia and stoner rock. Expect a coherent album full of twangy guitars, dreamy vocals, sitar and heavy grooves. Like the soundtrack of a 1968 biker movie in an updated Scandinavian interpretation.
The Sonic Dawn is one of Denmark's most prolific and succesful psych bands. They have released two albums and toured the European continent numerous times, playing alongside acts such as Graveyard (SE) and The Black Angels (US).