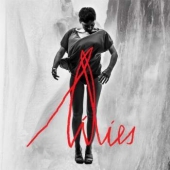 Biasio Melanie De
Lilies
Label: Play It Again Sam
Genre: Freestyle / Nu Jazz / Funk / Afro
Availability
LP 180gr+CD €27.99

In Stock
Limited indies only clear vinyl LP + CD.
Following last year's interim track, the 25 minute opus 'Blackened Cities', Melanie De Biasio makes her return with news of a brand new album 'Lilies'. Classically trained and revered in her native Belgium De Biasio uncovered fans in the shape of Gilles Peterson - who heralded De Biasio as one of the most exciting artists in the jazz world and Radiohead's Phillip Selway with the release of her second album, 2014's 'No Deal'. Earlier this year also saw the Eels remix of 'I Feel You', featured in the trailer for Ridley Scott's 'Alien: Covenant', lifted from 'No Deal' - it once again cements the ever- growing and widespread regard from her peers.
The nine-track 'Lilies' continues to enthral, from openers 'Your Freedom Is The End Of Me', with its immersive narrative underpinned by piano. An up- tempo, entrancing collection of tracks that ventures to stimulate both lyrically and musically whilst enticing the listener into an expressive and atmospheric environment.