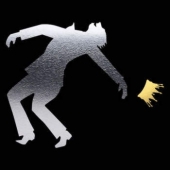 Dj Shadow
The Mountain Has Fallen Ep
Label: Mass Appeal
Genre: Freestyle / Nu Jazz / Funk / Afro
The Mountain Has Fallen' starts with "Systematic," DJ Shadow and Nas' first-ever collaboration together. The song debuted during the season premiere of HBO's Silicon Valley in April. "Horror Show" finds Shadow and Danny Brown collaborating for the first time over a jagged, haunting soundscape. "Good News" is a brand new composition, reminiscent of some of Shadow's more free-form, fractured work found on 2016's 'The Mountain Will Fall' full-length.
The EP closes with "Corridors," a piece featuring Academy Award-winning composer Steven Price (who scored the 'Gravity' film). Shadow is a massive fan of his work, and Price wrote and programmed the string parts on the song.
'The Mountain Has Fallen' comes on the heels of a tremendous year for the legendary DJ and producer.
Tracklist:
1. Systematic (feat. Nas)
2. Horror Show (feat. Danny Brown)
3. Good News
4. Corridors (feat. Steven Price)