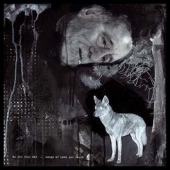 Me And That Man
Songs Of Love And Death (Cooking Vinyl)
Rock / Pop
CD BOOK €14.49
Sorry, currently out of stock.
Me & That Man. Think - Johnny Cash, Nick Cave, Tom Waits and others. Me & That Man is the new musical project from Nergal, the founder, lead singer, lyricist, and guitarist for black metal band Behemoth. Behemoth have released ten studio albums and has amassed a massive (and growing) global following, with hundreds of thousands of albums sold and tens of millions of video views. Me And That Man will appeal to Nergal's faithful within the metal, rock and punk worlds, and is melodic and intriguing enough that it will spread far beyond.
Limited edition bookpack, includes bonus tracks.