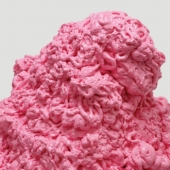 Battles
Gloss Drop
Label: Warp
Genre: Post Rock / Avant Rock
Availability
LP x2 +MP3 COUPON €24.99

Out of Stock
Other Formats
• 'Gloss Drop', Battles' sophomore album, teems with glorious melody and mischievousness, epitomised by the bombastic single 'Ice Cream' featuring Matias Aguayo.
• The video for 'Ice Cream' saw the band's first film collaboration with Barcelona's CANADA (who would go on to also direct 'The Yabba' in 2015).
• Instrumentals on the album were equally enrapturing; the loose funk of 'Futura' is a fixture of live shows to this day.
• 2LP in printed inners in gatefold sleeve, poster insert and digital download card.