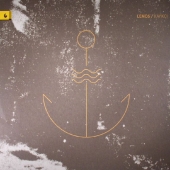 Lemos
Kayikci
Label: Six D.o.g.s.
Genre: Techno / Tech-House / House / Trance
Availability
12" €11.99

Dispatched within 5-10 working days
The 12'' vinyl (also available on digital format) features two tracks. On side A, Lemos, the wonder-boy of Greek underground dance scene, delivers the goods with a cover of 'Kaykci', a Greek (with Turkish-like aroma) folk song, originally written in 1948. The song is a staple of traditional Greek music, having been covered by numerous artists through the years. Lemos' nine minute long take features the beautiful vocals of folk-jazz singer, Natasha Mindrinou. In typical Lemos style, the track is a dubby techno – house trip to the stars, retaining the core of the original song, basic melodies and lyrics. This leads-up to a deep, hypnotic but epic, 'huge' cut that will surely move after hours dancefloors all-over.
The flip side features a remix by Kreon, the Greek maitre of contemporary minimal techno. He takes the original parts of Kayıkçı, under a low key bass carpet that extends to 12 minutes. Stripped down, with emphasis on crystal clear rhythmics and in full swing, the track takes a whole new meaning. Smartly placed vocals that fit in the after-hours aura and a hands-up moment towards the end, Kreon brings the heat akin to the sound of Ricardo Villalobos and RPR.