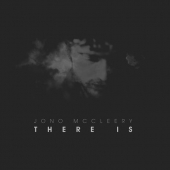 Mccleery Jono
There Is
Label: Counter
Genre: Rock / Pop
Availability
CD Digi / Cardboard €15.99

In Stock
Okay, draw the curtains, shut the door, sit back, take a deep breath, relax, close your eyes, listen. Listen to a voice of simple beauty, a voice that can soar through the octaves or duck behind your back, which can crack with emotion or hit you hard with its understated delivery. Listen to Jono McCleery. You'll feel like you should have already heard him.
At last, after a long and careful gestation, Jono McCleery is ready to release his first album with Counter Records, There Is. Jamie Woon recently described him in The Observer as "a really fantastic…singer-songwriter," but There Isproves there's much more to him than that. McCleery has taken his wonderful, timeless voice and the sheer skill of his songwriting and, with producer Fybe's talent for electronics, and Matt Kelly's arrangements, made a startlingly beautiful and contemporary record.
There is so much to admire here. The Bryars-esque string introduction to "Tomorrow", leading to a tune worthy of the Cinematic Orchestra. The tingle down the spine you get when McCleery's voice first enters on "Fears". The stately use of space which turns his version of Black's "Wonderful Life" into something considerably darker and more conflicted than the original. The music box atmospherics of "Stand Proud" (featuring Fink on backing vocals) and the way they swell out into a fragile beauty. The gospel-tinged acappella harmonies of "Raise Me". The devastating simplicity of closing track "She Moves". It's an album of so many subtle, classy delights it's almost a shame to pick any one. The legendary Vashti Bunyan is also on hand to provide vocals on "Only".
Jono McCleery completed his first album, Darkest Light, in 2008. The record was self-produced and funded by fans, including folk-star Vashti Bunyan and BBC radio DJs Tom Robinson and Fiona Talkington. Jono has toured with the likes of Gil Scott Heron, Jamie Woon, Bonobo, Fink, Jose Gonzales, Little Dragon and the Portico Quartet and cites his main influences as John Coltrane, Nick Drake, Bill Withers, Jeff Buckley, John Martyn and Nina Simone. With There Is he has made a record of real soul and subtlety, one which fully showcases his wonderful voice but also works in its own right as a scintillating collection of music.