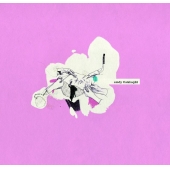 Emdy / Cirqular
Catshag22 / Prague
Label: Gracetone
Genre: Electronica / Ambient / Experimental
Emdy is Anastasios Kokkinidis from Thessaloniki, Greece. He is a composer, producer and musician, active at the era of electronic and electro-acoustic music scene. His clear-cut experimental composition pieces are musically intense and emotional. An amalgamation of a detailed sound design taking on various music styles (from electronic and experimental to cinematic, classical, minimal, avant-garde and dance music), and several electronic-based music pieces. He studied in Brighton, where he graduated in Digital Music with a specialisation in sound production and composition. He had previously studied classical piano (1986-1999) and Electronic Music (1996). In 2005, he completed a M.A. in Composing for Film and Television in London.
Cirqular is a project led by the Japanese musician Go Muroiwa. Go Muroiwa has started composing electronic music at the end of the millennium. Since then, he has devoted himself to collecting environmental sounds by using various recording machines, which then translates into music.
Cirqular (Go Muroiwa and Takayuki Horiuchi) were formed in 2007 and have already released the (downloadable-only) album "Our language" on White Label Music (UK).
They have performed live in Japan and have offered their music to an auteur and to a contemporary choreographer. cirqular's music is a unique blend of electronica, acoustic sounds and environmental recordings.
Constantinos Chaidalis is responsible for the artwork of this 7" split single, just like in the previous two 7" split singles by gracetone recordings.