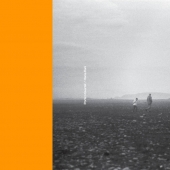 Portico Quartet / Rani Hania
Portico Quartet / Hania Rani
Label: Gondwana
Genre: Jazz / Avant Garde
Portico Quartet / Hania Rani brings the singular Polish pianist and composer, Hania Rani, and East-London based widescreen minimalists, Portico Quartet, together for a unique collaboration.



The idea was simple, each artist would rework one of each other's tunes. The result is a beautiful collaborative work that feel less like straight forward remixes and more like a new recording that brings the two acts distinctive sound worlds to a new place.



The first track to be shared is Hania Rani - Nest (Portico Quartet remix), which finds Portico Quartet reworking a track from Hania's most recent album Home. Portico Quartet saxophonist and keyboardist Jack Wyllie says:



"We've been fans of Hania since her first album album Esja, so it was a pleasure to get to work with her. Our remix took fragments of her voice and piano, and from that we extrapolated and composed an almost entirely new piece of music. The result was (hopefully) that her sound world became another instrument in the band…"