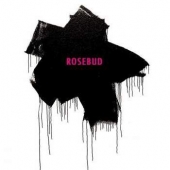 Bernocchi Eraldo / Fm Einheit / Quail Jo
Rosebud (Rare Noise)
Electronica / Ambient / Experimental
Availability: Usually dispatched within 5-10 working days.
Experimental Italian guitarist, electro-producer and sound designer Eraldo Bernocchi joins forces with percussionist FM Einheit (a founder of the influential German industrial group Einstürzende Neubauten) and London based cellist Jo Quail on Rosebud , a compelling mix of tranquil ambient sounds and pummeling industrial onslaughts. From the opening "Bloom," an 11 minute suite that
travels from evocative ambiance to caustic crescendo, to the closing theme "The Inquirer," which emerges gradually over a haunting drone and builds to a hellacious distortion-laced guitar climax, Rosebud carries a dark, foreboding undercurrent while showcasing the trio's uncanny group-think in the throes of organized chaos.