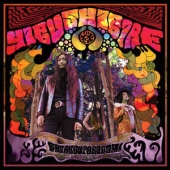 Hibushibire
Freak Out Orgasm!
Label: Riot Season
Genre: Rock / Pop
Availability
CD Digi / Cardboard €12.49

Dispatched within 1-4 working days
Other Formats
Hibushibire is hard psychedelic freak-out rock band from Osaka, Japan. The members are mainly influenced by Acid Mothers Temple, '60s hard rock, '70s prog and psychedelic music.