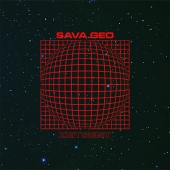 Sava.geo
Zeitgeist
Label: In Fact Recordings
Genre: Electronica / Ambient / Experimental
Availability
CD Digi / Cardboard €9.99

In Stock
Other Formats
Cinematic, dark, moody, chilling & atmosferic are some of the adjectives that describe "Zeitgeist",
the album of Sava.Geo (Savvas Georgiadis).
Included are 11 tracks (17 on the cd) of electronic music with a "vintage, retrofuturistic feel"
composed in the winter of 2015-2016 in Thessaloniki, Greece.
This album could be the soundtrack of a thriller, the music of a haunting dream,
the aural landscape of a fantastic journey into the unknown.

Digipack CD (w/ 6 extra tracks)