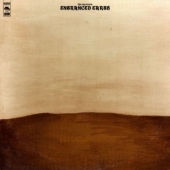 Myrrors
Entranced Earth
Label: Beyond Beyond Is Beyond Records
Genre: Rock / Pop
Availability
CD Digi / Cardboard €14.49

Dispatched within 5-10 working days
There's a confounding nature to the comfort constructed by The Myrrors throughout the flawless forty minutes of 'Entranced Earth', the third full length album from the transcendentally tuned, Tuscon tied desert die hards (and their second for Beyond Beyond Is Beyond Records)
Those looking for terra firma; for ground not given to staggering shifts, for easily grasped handholds, for the force of gravity as we know it; are likely to find the album an often groundless experience. But for listeners willing to give themselves over to the landscape presented on'Entranced Earth', the reward lies in the discovery of new lands, and the sound of a band operating at the peak of their powers.</p>
<p>When last we saw the reflection of The Myrrors, it was in the form of their previous release, 'Arena Negra', an album that announced its presence immediately and with high dosage of the appropriate amplification. 'Entranced Earth', by contrast, gives indication of The Myrrors entering an altogether different atmosphere, taking on an altogether higher climb, shorn of all hesitation and allowing their freak flags to unfurl and fly like never before. Still, it's difficult (and altogether unnecessary) to pin down 'Entranced Earth' beyond the spires of sonic smoke that the album seems to generate at will. So subtle is the album opening invocation of 'Mountain Mourning' that it threatens to never descend from its sky bound view, leaving the track that follows, 'Liberty Is In the Street', to offer the album's first, fading glimpse of solid ground. 'On your feet or on your knees' goes the mantra like vocal drone, though the effect is likely to bring to mind the Moody Blues more than Blue Öyster Cult.