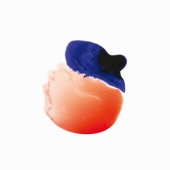 Venera 4
Eidolon
Label: Requiem For A Twister
Genre: Rock / Pop
Availability
LP €18.99

Dispatched within 5-10 working days
Other Formats
Powerful debut album from the artistic French , Shoe-Gaze outfit, Venera 4.

Channelling the rhythm of the poetry of Desnos and also the dinstinctive paintings of Francis Bacon, the band Venera 4 is an original presence in France. Venera 4 impacted with their first Ep, 'Deaf Hearts', which laid the foundations of their expansive yet intimate sound that evokes the DIY spirit of the post-punk scene. The intricate vocals are delicately layered over the uncompromising guitars.

Eidôlon is a powerful yet introspective album with the icy elegance of Broadcast, melodies worthy of the best of Ride, and a white wall of noise like that of The Jesus & Mary Chain. Abrasive, violent, delicate and sexual, Eidôlon is a reflection of it's own time: a protean art form.