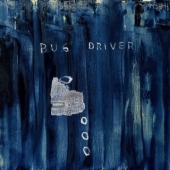 Busdriver
Perfect Hair
Label: Big Dada
Genre: Hip-Hop
Availability
CD Digi / Cardboard €5.99 Nice Price

In Stock
Busdriver's 8th studio album proper, 'Perfect Hair', features production from Mono/Poly, Jeremiah Jae, Great Dane, Kenny Segal and Riley Lake.

Album artwork courtesy of the legendary and talented John Lurie (formerly of the Lounge Lizards and known for his roles in Jim Jarmusch films amongst others).

The album features superb guest performances from Detroit's irrepressible Danny Brown (Fools Gold) and NYC's unflinching Aesop Rock (Rhymesayers / Def Jux). Hellfyre affiliates Open Mike Eagle and VerBS also feature.

Driver has recently collaborated with Modeselektor, Son Lux, Latyrx, Kool AD, Lapalux, Sonnymoon and P.O.S and is fixed as one of LA music's most dynamic indie artist. From his years as a cypher phenom at Project Blowed to his years as a recording artist on Epitaph to his current role as co-head of Hellfyre Club, Busdriver has always challenged rap in the most particular and thoughtful of ways.

CD in digipack with clear tray. Rollfold booklet lyric sheet. CD features secret track 'Bone Structure'.