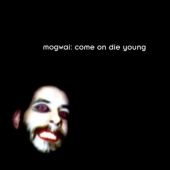 Mogwai
Come On Die Young - Deluxe Edition
Label: Chemikal Underground
Genre: Post Rock / Avant Rock
Availability
CD x2 €18.99

Dispatched within 5-10 working days
This deluxe edition of 'Come On Die Young' has been painstakingly put together by the band and label, unearthing more than an hour of bonus material, including:


Previously unreleased takes from early Chem19 sessions of 'Waltz For Aidan', 'Christmas Steps', 'Rollerball' and '7-25', which featured on 'Zidane: A 21st Century Portrait'.


Seven remixed and remastered album tracks from CAVA sessions pre-dating the final Tarbox recording sessions.


Two previously unreleased tracks - 'Satchel Panzer' and 'Spoon Test'.


Rarities 'Nick Drake', 'Hugh Dallas' and the three track 'Travels In Constants' EP.


The original, previously unreleased version of 'Helps Both Ways'.