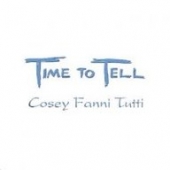 Cosey Fanni Tutti
Time To Tell (Cti)
80s Wave / Rock / Pop / Punk
Second Hand
CD €9.99
Sorry, currently out of stock.
Disc: Mint
Cover: Near Mint
Presented in a standard jewel case with a a newly revised 42 page full colour booklet, remastered and spacially enhanced audio tracks and an additional previously unreleased bonus track.
The revised booklet includes: press cuttings, lecture and discussion transcript, statements by Cosey on her performances, modelling and striptease work and colour photos, updated texts and additional colour photos.