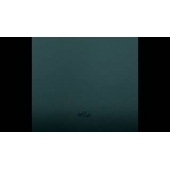 Vergessenheit
Silence
Label: Outlandish
Genre: Jazz / Avant Garde
Availability
CD Digi / Cardboard €9.99

In Stock
VERGESSENHEIT is the project of Kostas Kakouris and Anastasis Grivas. Under the special requirements of each concept they invite to participate different artists who bring their own ideas, attitudes and arrangements. ''Vergessenheit'' is a German word for ''Forgetfulness'', "Oblivion" and it is a term introduced by German philosopher Martin Heidegger in order to define the present state of the "Question of Being"
Their second release, Silence, is inspired by John Cage's same-titled book and includes six music pieces that reflect a pluralism in expression and the shift of interest from emotion to reflection. Blaine L. Reininger devoting himself in Cage's text, narrates the story of the Student and the Teacher while Tibetan like chanting on the background while later he is questioning the meaning and content of the word "Music". Minimal chamber compositions meet with ambient soundscapes, psychedelic drones followed by vocal loops and dark vocal acrobatics.
PARTICIPATED: Blaine R. Reininger (narrator), Anastasis Grivas (loops, electronics,vocals,soundscapes), Kostas Kakouris (piano, organ), Nikos Pylarinos (violin.viola), Stavros Parginos (cello), Christos Barbas (nay, vocals), Nicoleta Chatzopoulou (viola da gamba), George Kolivas (el. guitar), Alexandra Dimou (vocals), Lito Messini (vocals).