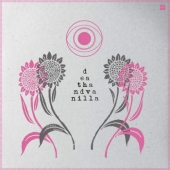 Death And Vanilla
Are You A Dreamer?
Label: Fire
Genre: Rock / Pop
New album from the Malmo-based trio of Marleen Nilsson, Anders Hansson and Magners Bodin.

Following the critically-acclaimed 'To Where The Wild Things Are' from 2015 and their haunting collection of soundtracks in between.

Exposing the trio's love of all things retro with a nod to everything from Fun Boy Three to Orchestre Poly Rythmo de Contonou, while still roaming somewhere between an ambient Eno and Cocteau Twins at a late-night soiree.

Clear vinyl.