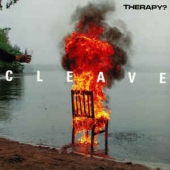 Therapy?
Cleave
Label: Marshall Records
Genre: Rock / Pop
Availability
CD Digi / Cardboard €15.99

Dispatched within 5-10 working days
'Cleave' is a return to 'classic' Therapy? Teaming up with long-time collaborator Chris Sheldon (Foo Fighters, Feeder, Biffy Clyro, Radiohead) who worked with the band on 'Troublegum', 'Semi-Detached' and 'High Anxiety', the band have made a scathing, incisive state-of-the-nation address, investigating the schisms in contemporary society and the motivations of those seeking to propagate disjuncture. It's a powerful, challenging, uncompromising collection from a band never afraid to confront and dissect humanity's darkest impulses.