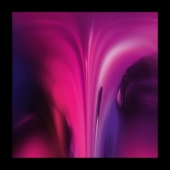 Ame
Dream House
Label: Innervisions
Genre: Techno / Tech-House / House / Trance
Availability
LP x2 €22.99

Out of Stock
2LP Gatefold Vinyl + Extensive Spot Varnish + Sticker
- Second album from Âme, first album since 2004;
- Featured guests: Matthew Herbert, Gudrun Gut, Planningtorock, Jens Kuross (ex Drummer RyX), Roedelius

Tracklist A1 The Line ft. Matthew Herbert A2 Queen Of Toys A3 Gerne ft. Gudrun Gut B1 Deadlocked ft. Roedelius B2 Blind Eye ft. Planningtorock B3 Positivland C1 Helliconia C2 Futuro Antico D1 No War D2 Give Me Your Ghost ft. Jens Kuross D3 Oldorado Short

Info: In the world of electronic dance music, Âme stand apart. Since 2003, the duo of Frank Wiedemann and Kristian Beyer have cut a singular path through techno, house, minimal, ambient and more with their anthemic singles and mixes. But 2018 reveals their finest achievement yet, their debut full-length album Dream House. It both sounds unmistakably like Âme and unlike anything you've ever heard from the duo, an evocative home listening journey enacted after 15 years spent crafting dancefloor weapons.