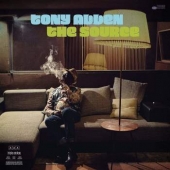 Allen Tony
The Source (Blue Note)
Jazz / Avant Garde
Availability: Usually dispatched within 5-10 working days.
Other Formats:
The Source is the Nigerian drummer's first album for Blue Note, one of the most prestigious names in jazz and a label that has opened its sphere of activity considerably wider since its renaissance in the Eighties. Perhaps more than any other title in the catalogue, The Source represents the label's classic era at the same time as it symbolizes Blue Note's innovative present. The album achieves this by means of a sound-aesthetic that has total integrity, the result of a scrupulous transcribing of the music using a technology that is exclusively analogue, and doing so according to the precepts of the virtuous philosophy inherited from the label's founders, Alfred Lion and Marx Margulis.
No digital process was used in the production of the sound recording.