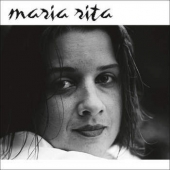 Rita Maria
Brasileira
Label: Selva Discos / Optimo Music
Genre: World Music
ULTRA-SOUGHT AFTER LP ON A NEW LABEL RUN BY AUGUSTO OLIVANI AND MILLOS KAISER (THE DJ/PRODUCTION DUO KNOWN AS SELVAGEM) IN PARTNERSHIP WITH JD TWITCH'S OPTIMO MUSIC.

An original copy of the Brasileira LP by Brazilian singer Maria Rita Stumpf has been on top of collectors' and music lovers' wishlist for the past couple of years (£300+ on Discogs) , since "Cântico Brasileiro No 3 (Kamaiurá)" broke out and cast a spell worldwide – from Japan to Brazil, from Norway to South Africa, everybody was flabbergasted after they first heard the song, and each and every time they heard it again.

For the lucky ones that could listen to her whole album – and get to know other gems such as "Lamento Africano/Rictus" and "A Cidade"– it is clear that it is an ouvre that more people should have access to, not only an elite of listeners and connaisseurs.

The good news are that the LP will be available again in its entirety in a new, glossy, loud and clear pressing released through Selva Discos, a new label run by Augusto Olivani and Millos Kaiser (the DJ/production duo known as Selvagem) in partnership with JD Twitch's Optimo Music. It's a legit reissue overviewed by Maria Rita Stumpf herself, the music being remastered from the remaining DAT tape of the original release and artwork faithfully updated by Brazilian design studio Colletivo, featuring liner notes by the singer/songwriter.