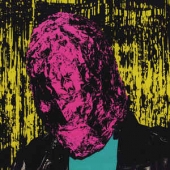 Kill West
Gush (Stolen Body Records)
Rock / Pop
LP €25.99
Sorry, currently out of stock.
Hailing from Buenos Aires, Argentina, Kill West delivers a sound that transcends its space and time coordinates, creating a style not transfixed to any area or location. 'Cush' combines
hazy psychedelia, good vibe trips and drones, spontaneous blues riffing and long-scale bass landscapes. Indeed, 'Cush' will instantly drive you into a trance.