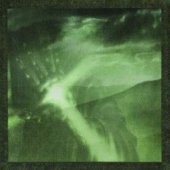 Robedoor
New Age Sewage (Hands In The Dark)
Industrial / Post Industrial / Experimental
LP €19.99
Sorry, currently out of stock.
It's already been four years since Robedoor released their last album, Primal Sphere, with Hands in the Dark. Britt and Alex Brown are back this Spring with another ode to chaos and psychosis. Once again an inspired arrangement of topics have been worked into their musical musings, with subjects like poison intoxication, the negative West, heavy breathing, wraith hallucination, mystic sludge, skyquake prophecy and false messiahs providing the thematic fabric of their sound.
It feels like the duo's music is getting darker, more raw and more organic with each album. On listening, you can sense their desire to return to a direct, visceral way of expressing their feelings. Perhaps it's the band's way of redefining the rules of their own urban tribe and gently poking fun at the shallow LA schizophrenia and changeable hype surrounding them.