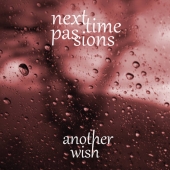 Next Time Passions
Another Wish (Melotron Recordings)
Rock / Pop
3" CDS €6.99
Sorry, currently out of stock.
Melotron Recordings is excited to announce the physical release of a 17 minutes long EP by Next Time Passions aiming from Elefsina, Greece. The Ep is called "Another Wish" and has been released today, April the 3rd. It contains their latest 4 previously unreleased in physical format tracks Win The Universe, Another Wish, The Beast Inside & Curved On Ice. Needless to say that at the beginning the 90s they produced one of my favorites 7" ep Angel Flower on the athenian "This Happy Feeling" label and got featured on various compilations and fanzines of this era.
An excellent/must hear for fans of Sarah and Creation Records, the C86 style, jangle style guitars and the shoegaze sound.