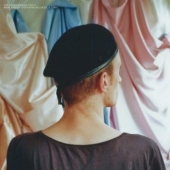 Underground Youth
What Kind Of Dystopian Hellhole Is This?
Label: Fuzz Club
Genre: Rock / Pop
Availability
CD Digi / Cardboard €12.49

In Stock
What Kind Of Dystopian Hellhole Is This? is the eighth LP from Berlin-via-Manchester based psych/post-punk outfit The Underground Youth, and it's arguably their most accomplished yet. Perhaps what is most exceptional about The Underground Youth is their ability to create a brooding melting pot of Berlin chillwave, post-punk, folk, goth and shoegaze but delivered with a dreamy pop sensibility. With a huge back-catalogue that's collectively clocked up several million listens from a dedicated global following, Craig Dyer and co have acquired a cult-like status and have consistently been at the forefront of neo-psychedelia since their inception.