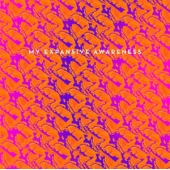 My Expansive Awareness
Do You Wanna Be Rich?
Label: Analog Love Productions
Genre: Rock / Pop
Availability
7" €10.49

Dispatched within 5-10 working days
Armed with an array of influences that range from The Doors and The Velvet Underground to Spacemen 3 and The Brian Jonestown Massacre, the approach of My Expansive Awareness' results in songs that sound quite unique and reflect the band's own personality. Limited to 250 copies.