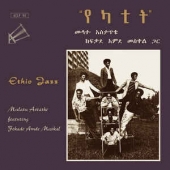 Astatke Mulatu
Ethio Jazz - Vinyl Reissue (Heavenly Sweetness)
Jazz / Avant Garde
LP 180gr €18.99
Sorry, currently out of stock.
Limited repress.
180g vinyl reissue of a classic 1974 Ethio jazz LP from one of its founding fathers and all round musical genius, Mulatu Astatke.
The tracks were later included on the Ethiopiques series of albums and compilations, which brought the treasures of the Ethiopian music scene of the 60s and 70s to a wider audience. Two tracks were also used on the soundtrack to the Jim Jarmusch movie "Broken Flowers".