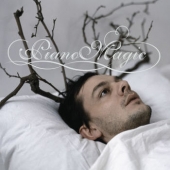 Piano Magic
Disaffected - Vinyl Reissue
Label: Saint Marie
Genre: Rock / Pop
Availability
LP 180GR +MP3 COUPON €26.99

Out of Stock
- Limited to 500 copies.
- 180g black vinyl, printed inner sleeve and download card.

First released in 2005, "Disaffected" has never before been available on vinyl. Included is the pummelling, live favourite, "Jacknifed", which previously only featured on the Spanish issue of the album. The package also includes previously unseen artwork from the album's original photo session by Martin Andersen, formerly of 4AD's legendary in-house graphics team, v23

At the time of its release, Piano Magic had nothing to prove, not least in the UK where they were roundly ignored or just plain unloved. The album earned incredibly favourable reviews in Italy, Spain, France, Greece - those hot Mediterranean countries who daydreamed of Autumnal English drizzle on slate roofs and fusty, red brick Victorian libraries. It was this stark contrast that served the band well and helped to seal their reputation as something of a paradox amongst the alternative music underground - a London-based, Anglo-French darkwave group that fared well in the light.

In turns, ethereal, introspective, spectral, synthetic, organic and god-forbid, danceable, Disaffected was a giant, though crucial leap from the isolationist post-rock of its 2003 predecessor, The Troubled Sleep Of Piano Magic.