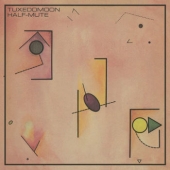 Tuxedomoon
Half Mute (Crammed Discs)
80s Wave / Rock / Pop / Punk
LP 180GR +MP3 COUPON €18.99
Sorry, currently out of stock.
'Half-Mute', the very first Tuxedomoon full-length album was first released in 1980 on The Residents' label Ralph Records. It remains a classic to this day, with its drum machines, minimalistic instrumentation (mostly voice, organ, sax and bass) and strong atmospheres. 180 gram vinyl, download code included.
Alongside 'Desire', 'Half-Mute' was largely responsible for establishing the band's worldwide cult status. It contains memorable songs such as "59 to 1", "Seeding the Clouds", "What Use", and inimitable instrumental tracks "Tritone", "Nazca", "Volo Vivace" and more.