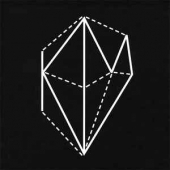 Kaelan Mikla
Kaelan Mikla
Label: Dead Scarlet
Genre: Dark / Post Punk / Gothic / Neo-Folk
Availability
CD Digi / Cardboard €11.99

Dispatched within 5-10 working days
Other Formats
Kælan Mikla is a three-piece Punk/No-Wave band from Reykjavík/Island, slowly getting darker
and deeper with new waves and more instruments. The band consists of three girls who perform
their own poetry and have been described as an avant-garde, fresh breeze into the Icelandic
music scene in the past two years. The band was formed after winning the first position in a
poetry slam held by the city library in January 2013. They have since then played multiple festi-
vals as well as touring Europe. Kælan Mikla are known for their dark melancholic sound, most of
the songs consisting only of heavy bass, drums and screams with some softer, melodic synth
parts in-between. The band lyrics focus on inner confusion and their intimidating stage per-
formance, often including performance art of some sort, is bound to leave the crowd in a melan-
cholic trance.
Praise from a review:
"This trio has moved from being a post-punk outfit of bass, drums and vocals into bold new terri-
tory. Chilling, neurotic synth loops paired with ass-end bass and some positively haunting vocals,
their sound has evolved into something darker, stronger, capable of taking us from the everyday
world into the gauzy barrier between us and our nightmares. Like watching a forgotten reel of
film shot at a haunted house, you come away from seeing them live wondering if it's really over,
as you can still feel icy fingers reaching towards you."
A first taste of their brilliant soundscapes, the track ''Kalt'', meanwhile a beloved club-hit was to
be heard on Fabrika's (sold out) second ''Monosynth'' sampler. Fabrika is proud to present the
long overdue debut self-titled album of Kaelan Mikla, a future classic of the genre!