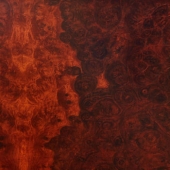 True Widow
Avvolgere (Relapse)
Rock / Pop
Availability: In Stock.
Avvolgere, the forthcoming LP from Texas trio TRUE WIDOW, perfects the formula that 2013's Circumambulation established. The album rocks and rolls with serene, rounded climaxes and steep, jangling choruses that engulf the listener with waves of downbeat, saccharine melodies and mesmerizing distortion.
Avvolgere is TRUE WIDOW sounding more infectious and consummate than ever before.