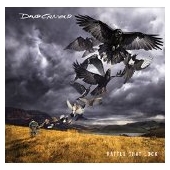 Gilmour David
Rattle That Lock (Sony)
Rock / Pop
Availability: Usually dispatched within 5-10 working days.
Other Formats:
Rattle That Lock is David Gilmour's fourth solo album and follows his 2006 No 1 On An Island. Primary lyricist is Gilmour's long-term writing partner, Polly Samson, and it is co-produced by David Gilmour and Roxy Music's Phil Manzanera.
It is released as a hard cover bound book package with 22-page photo/lyric booklet including artist photographs by Kevin Westenberg and album session photographs by Polly Samson.