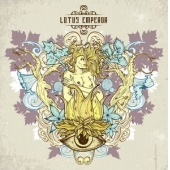 Lotus Emperor
Lotus Emperor
Label: Rebel Sound Productions
Genre: Stoner / Post Metal / Industrial Rock
Availability
Other Formats
Lotus Emperor is the new breed of the blossoming Athens, Greece, underground
scene. Founded in late 2013 and after a period of heavy gigging, they now present
their debut self-titled album on their own Rebel Sound label. Their signature heavy
sound blends psych, garage and stoner rock elements in an adventurous concept
that demonstrates both their wide spectrum of influences and their artistic
creativity. A future minor classic, "Lotus Emperor" is out now on limited edition,
300 copies', heavy black double-vinyl and CD.