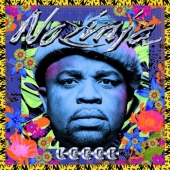 Nozinja
Nozinja Lodge
Label: Warp
Genre: Electronica / Ambient / Experimental
Availability
CD Digi / Cardboard €16.99

Dispatched within 5-10 working days
• 'Nozinja Lodge' is the debut album by Richard Mthetwa (AKA Nozinja). Through this record he takes the frantic beats of Shangaan electro out of the comfort of its South African home and forges a new chapter in the global story of electronic music.
• Nozinja is Richard Mthetwa, an electronic music producer based in the Limpopo province of South Africa. He is the leading pioneer of the Shangaan electro sound.
• The Shangaan electro sound consists of the soulful traditional song of the Shangaan people with the high speed energy and limitless possibilities of cutting-edge music production.
• Nozinja has slowly and surely been growing a fanbase of tastemakers such as Caribou's Dan Snaith since the release of a genre-defining compilation, 'Shangaan Electro: New Wave Dance from South Africa', released on Honest Jon's in 2010.
• Last year Nozinja hosted a number of Shangaan electro dance workshops in the UK and his dancers joined him on stage at his must see live show in which the BPM gradually increases, resulting in frenzied dancing. Audience participation is of course encouraged.