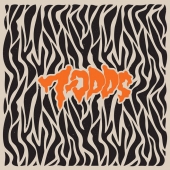 7 Odds
People Wanna See Ep (Front Yard)
Rock / Pop
Availability: In Stock.
7-ODDS is a garage punk band from Athens-Greece.Upbeat, melodic, oldschool tunes, coming straight out of little private morgues,
drive-ins and other cult sceneries in their minds,in order
to be shared with everyone who is determined to refuse to become a stupid robot.
"People Wanna See" EP is their debut release by FrontYard.