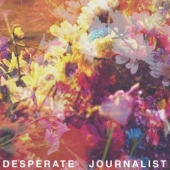 Desperate Journalist
Desperate Journalist (Fierce Panda)
Rock / Pop
CD Digi / Cardboard €16.99
Sorry, currently out of stock.
After releasing an EP and two singles themselves, now comes the heroically independent debut album, 'Desperate Journalist' by Desperate Journalist, which was recorded almost entirely live in London Soho's Dean Street Studios, jointly produced alongside Keith TOTP and mixed by the band itself.
If that wasn't organic enough Desperate Journalist designed their own artwork, get heavily involved in their videos and generally hark back to a time when an authentic DIY spirit pervaded, like a perfect indierock storm brewing on the horizon.